Funeral Insurance
We look after you and your family
The most complete funeral insurance that best suits your family and your budget
Funeral Insurance (Asistencia Familiar iPlus)
We look after you and your family
Burial or cremation of deceased
Funeral hearse
Flowers
Funeral service religious/non-religious
Coffin
Legal assistance with death certificate ect.
Option for repatriation
Bereavement counselling
Cover included in the Funeral Insurance
FUNERAL COVER
Funeral service geared towards each insured party depending on the characteristics and customs of the locality
Legal aid in case of death or disability.
Daycare service: for children aged under 7.
Psychological care.
National and international transport: formalities and costs necessary to transport you from anywhere in the world in the event of death as well as assistance for those accompanying you.
This policy is offered by Santalucía and Sanitas under a coinsurance arrangement: Santalucía is the delegated entity in charge of managing the insurance.
Guarantees that evolve according to the age of each insured on your policy
 * 0 to 17 years
You can enjoy the Kid's assitance guarantee that ensures your children's wellbeing.
 * 17  to 65 years
Accident Guarantee:
Monetary compensation of €12,000 in the event of death due to accident.
Monetary compesnation of €24,000 in the event of death due to road accident.
Monetary compensation in the event of disability due to accident.
 * Over 65 years
Senior assistancen that gives you the peace of mind and the certainty of knowing that you have the most comprehensive care:
Complete geriatric assessment.
Tele-assistance.
Home isnpection, connection with repair and ceaning services
Other cover.
 * For your travel needs
With the Travel Assistance guarantee, you and your family will feel at home.
Hospitalisation and/or emergency treatment expenses in case of an accident or illness abroad.
Administrative procedures.
Expenses incurred by incidents with baggage and transport.
Other cover.
 * For foreigners resident in Spain
If you are a foreigner living in Spain (for at least three months), this optional guarantee gives you the option to be repatriated in case of death to the country of your choice, accompanied by a relative.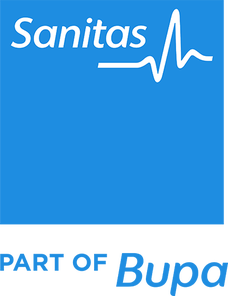 "If you have any questions regarding the best health insurance that fits your need and requirements please feel free to contact us, we speak Spanish, German and English"

Mari Carmen Pinto
Tel. +34 649 07 24 17
Very easy process of getting a Private Health Insurance in Spain. Application form and documentation can be provided in english.
The prices of the Health Insurance vary depending on the age. We offer fully coverage from 0 – 75 years and basic plans with no age limit.
Just provide us with the ages of those who need cover and we will send you a no-binding quotation to your email address.
Best health insurance options for expats or international residents that are retired, working or studying in Spain.
The site BestHealthInsuranceSpain.com belongs to the official agent #20872 based in Torremolinos (Málaga).
We are leading the way in making private health insurance in Spain more user friendly to the expat community.
We're pride on giving an excellent after sales service which is why our customer base is growing daily.
It is very simple to apply for a quote and the application can all be done in English. We can have you covered quickly regardless of where you are in Spain.
Applying and obtaining Health insurance in Spain has never been easier.
You can visit us:

Calle Hoyo, 41
29620 Torremolinos (Malaga)